---
---
Trunki suitcase SALE
Cabinhandluggage.co.uk
put together a selection  of cheap discounted Trunki ride-on suitcases! Grab yourself a bargain whilst stocks last! And make your children happy by riding on their Trunki in the airport, or even at home!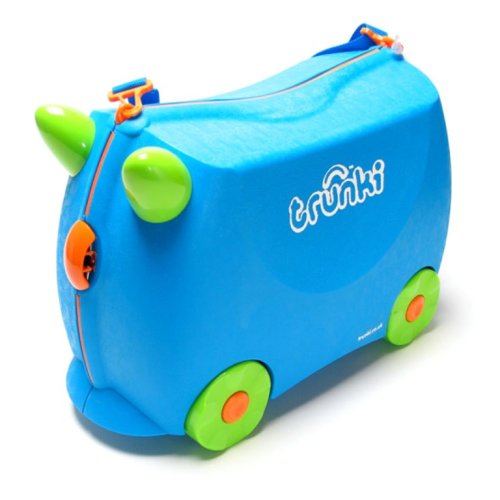 Trunki suitcases are kids and parents favourite suitcase when travelling, and even at home. Kids love it as they use it as a ride-on toy, making it an easy source of entertainment for them. They can bring their own toys, games and books in it, providing them a feeling of freedom and control of their belongings whilst freeing space in their parents suitcase. Parents love it because when the kids are tired, they can just sit them on their Trunki and pull them with the lead. With its ingenious design, Trunki suitcases fit as cabin hand luggage for most airlines, including BA, Easyjet, Jet2 and many more... Trunki really are the perfect suitcases for kids, and could be a great present for Christmas as it is useful, pleases kids and parents alike and will last years, especially compared to clothes that usually last 6 months at that age...
---
Enjoy our Trunki suitcase SALE.
Make someone happy with a Trunki!
---
---